Mission
Outevsky Bespoke Dance Education provides customized education in all aspects of dance ( movement, science, and culture) to dance teachers, professors, interested students, and curious practitioners by synthesizing dance theory and practice in one space through training, courses, and educational program design.
We focus on delivering functional research-based knowledge to enhance the health of dancers, increase the awareness of the historical roots of dance aesthetics, and strengthen the understanding of applied dance technique.
Vision
Our specialists in dance research, pedagogy and performance aim to share their expert knowledge with the global dance community. At Outevsky Bespoke Dance Education, we foster an understanding of topics ranging from dancers' health issues and safe training for technical proficiency to cultural background and dance history. We offer Online and Live professional development courses, customized workshops, and performance/choreography for schools, universities, and special events.
Biography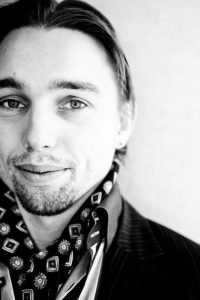 Dancing at the top amateur and professional levels of DanceSport, David has competed in the Blackpool dance festival, the UK open, and the International Ballroom Championships achieving the finals in several Open Latin events. He performed at prestigious events such as the Chelsea and Hanley Festivals around London, UK, and more recently at the ceremonies of the Pan Am games in Toronto, Canada.  He has taught learners of all ages and levels and is an associate teacher and adjudicator recognized by ISTD and CDF.
Moving to England to pursue a BA in Anthropology, he then completed an MSc Dance Science at Trinity Laban, London. He has continued his academic path with PhD Dance Studies program at York University, Toronto, earning a doctorate in 2018. David has presented at conferences in the UK, France, U.S., and Canada and had his work published in the Journal of Emerging Dance Scholars, Medical Problems of Performing Artists, and Jacob's Journal of Sports Medicine.
David's dissertation research revolves around the transnational identity of the socialist dancing body, where he investigates the experiences of former Soviet nationals in the Canadian ballroom dance industry. Additionally, his dance science research deals with conditioning methodologies for DanceSport, where he applies strategies from gymnastics and figure skating to DanceSport training.
In 2017-18 David served as a course director at the University of Calgary where he taught Dance and Performance History, Aesthetics, and Dance in Film. He now manages two Dance With Me studios in Manhattan NYC, SoHo and Midtown, where he develops education initiatives for teachers and maintains student engagement. His new project of Outevsky Bespoke Dance Education synthesizes all of his knowledge and expertise into one accessible digital and physical platform.