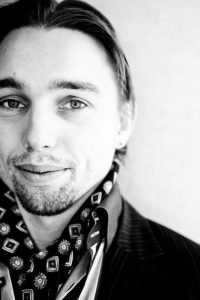 Dancing at the top amateur and professional levels of DanceSport, David has competed in the Blackpool dance festival, the UK open, and the International Ballroom Championships achieving the finals in several Open Latin events. He performed at prestigious events such as the Chelsea and Hanley Festivals around London, UK, and more recently at the ceremonies of the Pan Am games in Toronto, Canada.  He has taught learners of all ages and levels and is an associate teacher and adjudicator recognized by ISTD and CDF.
Moving to England to pursue a BA in Anthropology, he then completed an MSc Dance Science at Trinity Laban, London. He has continued his academic path with PhD Dance Studies program at York University, Toronto, earning a doctorate in 2018. David has presented at conferences in the UK, France, U.S., and Canada and had his work published in the Journal of Emerging Dance Scholars, Medical Problems of Performing Artists, and Jacob's Journal of Sports Medicine.
David's dissertation research revolves around the transnational identity of the socialist dancing body, where he investigates the experiences of former Soviet nationals in the Canadian ballroom dance industry. Additionally, his dance science research deals with conditioning methodologies for DanceSport, where he applies strategies from gymnastics and figure skating to DanceSport training.
In 2017-18 David served as a course director at the University of Calgary where he taught Dance and Performance History, Aesthetics, and Dance in Film. In 2020, he took on the role dance development coordinator at Dance With Me Studios in NYC where he is responsible for teacher training and quality standards. His new project of Outevsky Bespoke Dance Education synthesizes all of his knowledge and expertise into one accessible digital and physical platform.